Father's day amazing gifts for your geeky dad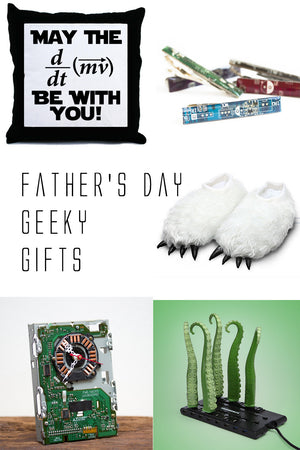 Well, it is always not so easy to find a cool gift for dad. But if your father is a geek deep inside his formal suit - it is as easy as one, two, three! So, let's see what we can choose...
Your dad is fond of "Star Wars" and he adores his cosy sofa? Then he'll definitely appreciate such a pillow:
If your father's work supposes wearing classic suit, then circuit board tie clip will become a great gift:
If you want your gift to become a useful thing, then be sure that a creative USB drive with a geeky covering will become a great choice:
What about a techie desk clock for your father's working room or his office? Be sure, it will become a real eye-catcher!
If your father is a gamer or he spends hours in the evening in front of his laptop, be sure he needs these delightful USB foot-warmers:
Hope, you've found some inspiration above. so the Father's day gifts won't become a stress for you this year!
10 Responses
Leave a comment