5 Last Minute Father's Day gifts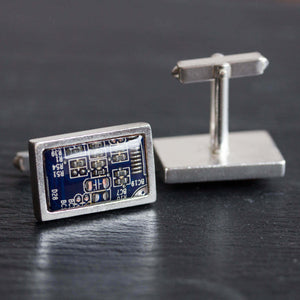 It is always great to choose a pleasant and yet useful gift for you dearest ones in advance, but we all know in which way we usually buy gifts... Yes, surely, our gifts are mostly last minute ones. So if you are looking for a great gift for Dad and definitely have no idea what to look for - this list is made just for you! 


Looking for a statement and good-looking gift for you Father? Choose these Luxury Cufflinks, that will become an astonishing piece for any occasion:
Personalized gifts are always very touching ones. so if you Daddy loves jewelry, so why not to choose this custom made Ring with Hand stamping?
These gloves are a nice accessory and a comfortable thing to wear in Autumn
A pocket square is a stylish accessory and a great idea for a gift for your Dad who loves to look great and cool:
A tie clip made of a circuit board is a perfect thing to choose if you Father's job supposes him to wear a classic suit:
Anyway, the single thing that really matters is your love and attention. With them, any gift you choose will be the best one!
30 Responses
Leave a comment